'Big Country' Brackbill guilty of murdering Dillsburg-area landlady
By Liz Evans Scolforo - York Dispatch
____ Bryan Brackbill Jr. insinuated himself into the life of Sandra Mulder, then used the woman's affection for him to alienate her from the people who loved her most, according to two family members.
____ Years later, when the 52-year-old Dillsburg-area woman finally stood up to the man known as "Big Country," he murdered her and stole her car.
____ Jurors took 80 minutes on Thursday morning to convict Brackbill, 34, of second-degree murder and theft.
____ Mulder's family and friends, who packed the prosecution side of Courtroom No. 5, briefly erupted in cheers and sobs of relief after the jury foreman read the verdict shortly before 11:30 a.m.

____ Life sentence: Jurors had the choice of convicting Brackbill of third-degree murder or manslaughter, but chose second-degree murder, which in Pennsylvania comes with an automatic life sentence and no possibility of parole.
____ Despite sentencing merely being a formality, York County judges almost always delay sentencing and ask the probation department to conduct a pre-sentence investigation.
____ But Brackbill was sentenced minutes after the verdict. His defense attorney, Rick Robinson, told the presiding judge that Brackbill didn't want to put it off.
____ Robinson later told The York Dispatch that Brackbill wants to be sent to state prison as soon as possible because the conditions are better there than at county prison.
____ Prior to Common Pleas Judge Michael E. Bortner imposing a life sentence, two of Mulder's family members spoke in court -- daughter Crystal Summers and brother Robert A. Smith.

____ 'Took advantage': "The defendant took advantage of our mother in every possible way," Summers said. "He separated her from her family. He separated her from her friends."
____ Mulder was a good mom, a grandmother to five girls and a loving person, according to her daughter.
____ "She (was) such a kindhearted woman who would take anyone in," Summers said. "He completely changed her. ... When he came into her life, it just totally started going downhill."
____ Smith told the judge he had a heavy heart, and not just because his sister was murdered. Smith said his heart was heavy months before the slaying, over concerns of how Brackbill took over Mulder's life.
____ "He killed her long before her actual death," Smith said. "She took this guy in when nobody else would."
____ He said he spoke to his sister many times about his concerns, to no avail.

____ 'Horrific crime': Chief deputy prosecutor David Sunday said he was thrilled the prosecution was able to get justice for "this absolutely horrific crime" and said he hopes the victim's lived ones will now be able to move on with their lives.
____ "There's nothing we can do to bring her back. We can't go back in time to fix what Bryan Brackbill broke," Sunday said.
____ "But we were able to hold him accountable for his actions and (protect) the community from anything he might do in the future."
____ Brackbill declined an opportunity to speak in court Thursday. Robinson said Brackbill will appeal.

____ The background: Brackbill lived in the basement of Mulder's home in the 200 block of Chestnut Grove Road in Carroll Township.
____ In the early-morning hours of June 1, 2013, he was angry because he'd been assaulted by his boss and thought his girlfriend -- who lived in Indiana -- was cheating on him, the prosecution told jurors.
____ Brackbill decided he was going to drive to Indiana to pick up the woman, but Mulder wouldn't give him her car, jurors determined.
____ He used duct tape to hog-tie her, Sunday has said. Mulder suffered from respiratory issues and died of positional asphyxia, trial testimony revealed.
____
-- Reach Liz Evans at levans@yorkdispatch.com.
http://www.yorkdispatch.com/breaking/ci_26335272/brackbill-found-guilty-murdering-dillsburg-area-woman



Print Edition Highlights - August 14, 2014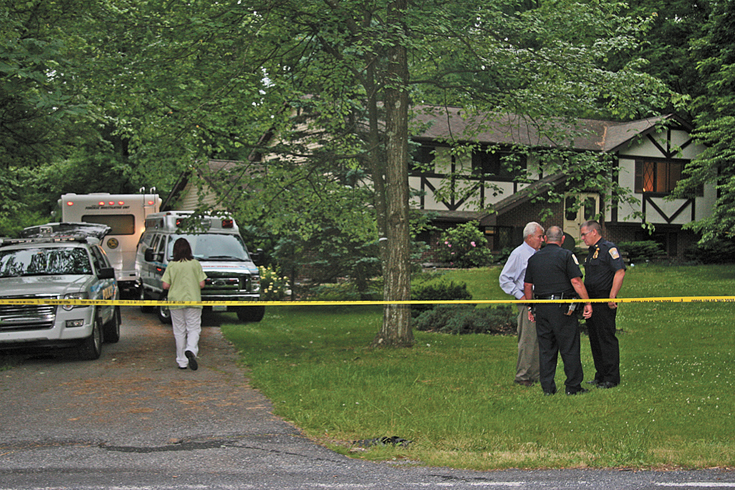 Photo by Marie Chomicki
York County Deputy Coroner Jeffri Goodfellow walks back to the crime scene after briefing family members last June 2, 2013 as Coroner Barry Bloss, Carroll Township patrol officer Ron Stiles and Chief Sean Kapfhammer meet in the front yard at 204 Chestnut Grove Rd.

____ Trial is underway for the man accused of murdering a Carroll Township woman last summer.
____ Bryan Wayne Brackbill, Jr., 33, is charged with criminal homicide in the death of Sandra "Sandy" Smith Mulder, 52, of 204 Chestnut Grove Road, Dillsburg.
____ Mulder's body was found lying facedown, with legs and hands bound, on a bedroom floor of her home by family members on Sunday, June 2, 2013 at 12:20 p.m., police said.
____ Additional charges against Brackbill include theft of a motor vehicle and unlawful restraint.
____ Mulder died within minutes of being "hog tied with duct tape," Dr. Barbara Bollinger, a forensic pathologist with Forensic Pathology Associates of Allentown testified Wednesday. The autopsy was performed June 3, 2013. Cause of death was positional asphyxia, the inability to receive or use oxygen. The manner of death was determined a homicide. Bollinger reported an abrasion to the right elbow and contusion to the right knee; there was no other visible trauma.
____ The jury could reach a decision this week. Closing arguments were made Wednesday afternoon.
____ More than 30 photos of the crime scene, taken inside and outside of the home by the York County Forensic Investigative Unit, under the supervision of Det. Scott James, were brought into evidence by Chief Deputy Prosecutor David Sunday on Tuesday afternoon.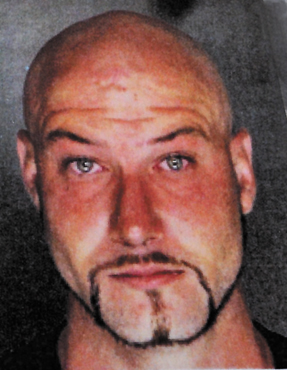 Bryan Wayne Brackbill, Jr., 32, is charged in the death of Sandra Mulder of Carroll Township.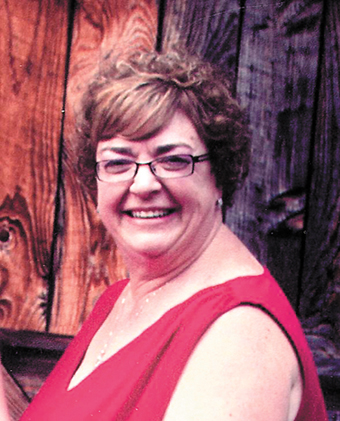 Sandra Mulder, 52, died at her home as the result of a homicide in 2013.

See the August 14, 2014 edition of the Dillsburg Banner for details.
---
Photo by Curt Werner
A round-about (traffic circle) is being considered at the intersection of Route 15 and Golf Course/Range End roads above.
____ After four years of waiting, local officials finally met the engineers PennDOT has assigned to the Route 15 Traffic Safety Study improvements.
____ They are SPK Engineering from Pittsburgh. But at the meeting held at the Carroll Township building on May 29, the engineering firm announced it had some very different ideas for the road than those laid out in the 2010 study approved and adopted by seven municipalities including Dillsburg Borough, Franklin and Carroll townships, York Area Metropolitan Planning Organization, plus Huntington and Latimore townships and Adams County Planning Commission.
____ One of these very different ideas includes a round-about (traffic circle) at the intersection of Route 15 and Golf Course/Range End roads. The 2010 study calls for a traffic signal as a short term remedy and eventually an above grade interchange.
____ The SPK version of the improvements will limit much of the access to Route 15 as recommended in the study, but instead of doing it by closing some of the lesser used roads like Scotch Pine and Hickory, they are planning on establishing jug handles at Latimore Valley, Scotch Pine and Cabin Hollow roads. The jug handle design, which is widely used in other states, will allow median closures at many locations, restrict left-hand turns, and make all intersections right-in right-out only.


See the August 14, 2014 edition of the Dillsburg Banner for details.
---
---
Print Edition Highlights - August 14, 2014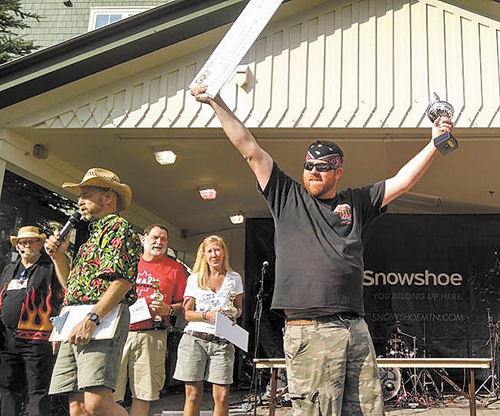 Gramm will travel to Las Vegas for his third shot at the World Championship in November. To qualify for "world," chili contenders must win one cook off each year.
____ Dillsburg resident and G & G Automotive owner Nathan Gramm has been perfecting his chili recipes for what seems like ages, since hitting the circuit in 2002 with his Trailer Trash chili, so named from the lean days he spent living in a trailer. "People would come over for a football party and I'd make a pot of chili and it would be gone," he said.
____ The positive feedback gave Gramm the impetus to perfect his chili chops and begin competing. Over the years, he's learned a lot while attending the various competitions held around the country. This year he's been hitting his stride and impressing judges around the country with his chili cooking talent. In the past few months, in particular, the chili aficionado has been on fire, winning first place in several competitions.
____ "There are four categories: red, green (chili verde), salsa and homestyle," explains Gramm. "I qualified my red for the first time in Snowshoe, West Virginia several weekends ago and that was a pretty big win. I then got my green in Toms River, New Jersey in May and my salsa in Mount Airy, Maryland, in April," he said.
____ The chili cook said this is his first "hat trick," scoring three wins in one year. "Last year, there were only 45-50 cooks who got a hat trick; it's very difficult to do," he said.

See the August 14, 2014 edition of the Dillsburg Banner for details.
---
Northern Varsity Baseball players win gold at the Keystone State Games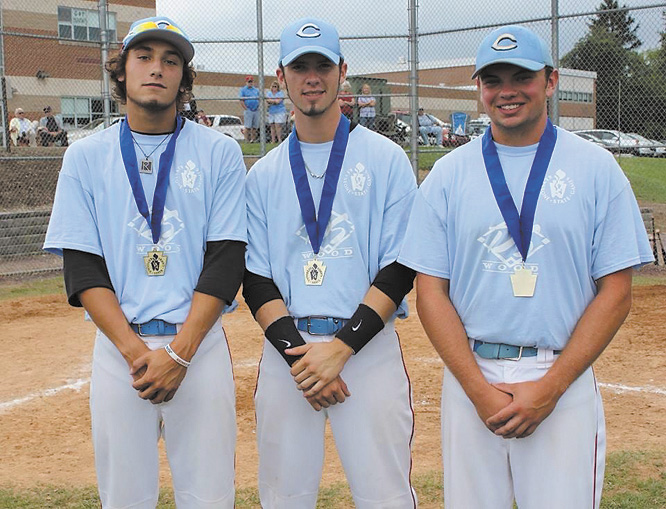 Photo by Curt Werner.
Northern Varsity Baseball players Nick Sacoman, Jeremy Gilbert and Zach Zinn win Gold at the Keystone State Games.
The 2014 Summer Games took place in the greater Hershey/Harrisburg area during the week of July 14 to August 3.
The Keystone State Games are modeled after the Olympic Games and are Pennsylvania's largest annually held multi-sport competitions that allow athletes from throughout the Commonweath to compete.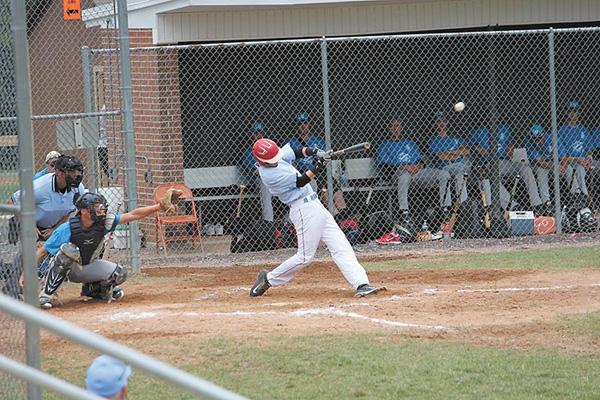 ---


By Steven M. Nesbit
____ This month's Feature will not follow my traditional format that readers have come to expect. When I sat down with Brian on July 30, I knew immediately that the interview would be unlike any of my previous ones. For the most part, I just mentioned a word or two, sat back and let Brian expound upon the topics. Enjoy! The interview was more akin to a Question and Answer format.
____ When and where were you born? I was born in the York Hospital on January 18, 1958. It was a Saturday morning, snowing like crazy. My dad was home reading comic books. Mom was in the hospital. That was back in the days before the dads went to the hospital.
____ Describe an early childhood recollection. I was the bat boy for my dad's town team. If you know where Ace Hardware is located, there's a little alleyway beside the church, but back then it was a dirt road. When I say dirt road that was an understatement; it was a field that people just drove through. Those holes were so deep you could lose toddlers in them. Well, there was a little equipment shack and the baseball scoreboard down there, and my job was to run down to the scoreboard and put up the numbers every half inning. Recently, I had dream that I was standing at that shack looking down the dirt road. I was five or six years old. [In my dream,] I knew I was with my dad.
____ I have a lot of vivid memories of town team baseball, and just growing up in Rossville. My family still has the pool that was my grandfather Spangler's, and all my cousins live locally. We would play Little League baseball, come home take a bath in the pool, and sleep out in back of Aunt Charlotte's. We'd get up in the morning and Charlotte would make the biggest breakfast for us. We would all go work for my grandfather. I'm not kidding; we may have been 10 or 11 years old. This was a time before aluminum siding. Everything was wood. We painted every building every year, and he paid us boys to do it. Eventually, we washed cars and the next thing you know we were building alternators. That's when we started working on cars. I honestly had an Ozzie and Harriet childhood. I am blessed; there's no other way of putting it.

See the August 14, 2014 edition of the Dillsburg Banner for details.
---