Print Edition Highlights - May 26, 2016


Rick Finicle, Pa. State Capitol Police, places a badge on the sweater of Brooklyn Costas, 3, of Mechanicsburg.
Wet trucks. Dry trucks. It didn't matter to the 125 people that came to the Touch-a-Truck event held in the Northern High School parking last Saturday. More than 20 vehicles, including a variety of work trucks, pieces of heavy equipment and police cars were on display and open for kids of all ages to climb in and explore. Event coordinator and Kiwanis President Emily Reed said that, because of the rain, the truck turnout was about half of what they had expected but she was still pleased. The event was the idea of the K-Kids division of the Dillsburg Kiwanis and they helped organize the event according to Reed, who also happens to be the K- Kids advisor. "They came up with the idea and we ran with it," said Reed. All money raised by any Kiwanis event goes back to the community and this event's proceeds of $800 are dedicated to the new playground at the Dillsburg Elementary School.
photos by Curt Werner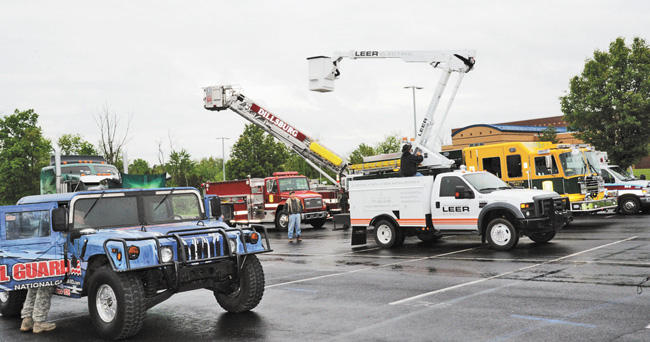 A wide variety of vehicles were on display for the Touch-a-Truck event last Saturday.
For more information see the May 26th, 2016 edition of the Dillsburg Banner

---




Despite the rainy weather, seven vendors braved the elements to participate in opening day of the season for the Dillsburg Farmers' Market. Spokesperson Melissa Jacoby Thomas said that was about half the vendors that have rented spaces for the season.. "But we're open every Saturday, rain or shine, and we've got the boots to prove it," said Thomas glancing down at her water proof foot wear. The patrons who were strolling through the drizzle to purchase farm fresh produce and other items seemed to be glad they were there. For many, opening day at the market has becomes as much a sign of spring as Memorial Day weekend. Regular customers greeted each other as they caught up with their favorite merchants they hadn't seen in months.

photo by Peggie Williams

The Dillsburg Farmers' Market officially opened last Saturday. Now in its seventh year, the market is located in the alley next to Sweet Things Bakery on N. Baltimore Street.

For more information see the May 26th, 2016 edition of the Dillsburg Banner


---
Print Edition Highlights - May 26, 2016


Northern athletes walked away with several medals at the PIAA District III, Class AAA Track and Field Championships this past weekend at Shippensburg University (May 20-21).

Photos by Joe Guty

The Girls 4 x 800 Meter Relay team on the awards stand. Far left front row are Kyra Gerber and Emma Fisler. Far left back row are Emily Weaver and Maddie Wareham.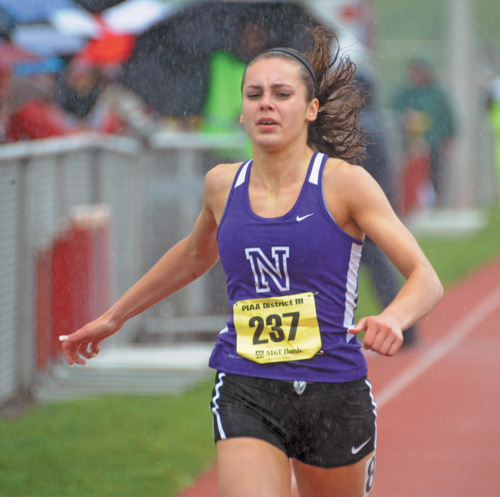 Jordan Clark places seventh in the 400- meter run with a time of 59:47.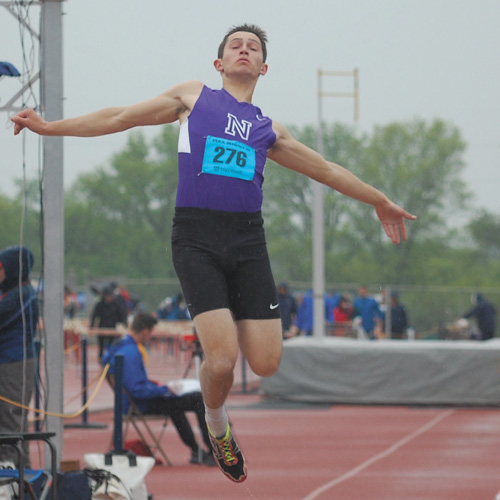 Senior Eric Jacobs sails through the air with the greatest of ease, capturing seventh place in the Class AAA Boys Long Jump, during last Saturday's PIAA District 3 Track and Field Championships.
Photo by Curt Werner
Northern Girl's 4 X 400 meter relay team Jordan Clark, Maddie McCarty, Candace Gerber and Kyra Gerber.

For more information see the May 26th, 2016 edition of the Dillsburg Banner

---



GLAX completes 2016 season
by Submitted by Jack Armstrong

The battle-weary USS Bishop, scuttled by a number of injuries, limped back to port after two losses to finish the campaign with six victories against 12 defeats. The Lady Laxers dropped their next-to-last decision at Southwest as the Mustangs galloped away 19-9. Alyssa Swartz led Northern with three goals and an assist. Carly Burns (3) and Kelly Donaldson (2) also put up crooked numbers while Annalise Armstrong coaxed home one of her own. Megan Michaels (2) and Sabrina Campbell were credited with helpers. Steph Trgovic closed the barn door on eight Mustang attempts. In the season finale, the Trojans of Hershey marched into Bostic Stadium and trundled back out with a 20-11 win. Swartz again paced the Bears, putting up a 4-spot to go along with two assists and Donaldson added a trifecta. Burns (2), Michaels (1 G, 2 A) and Campbell also lit the lamp for the Bears. Trgovic did her best ancient Greek imitation, slowing the Trojan invasion by turning away 14 Hershey shots.
Varsity award winners: Jess Hatch, MVP, Mikayla Ickes, Sportsmanship Award and Emma Kauffman, Unsung Hero Award.
Photos by Curt Werner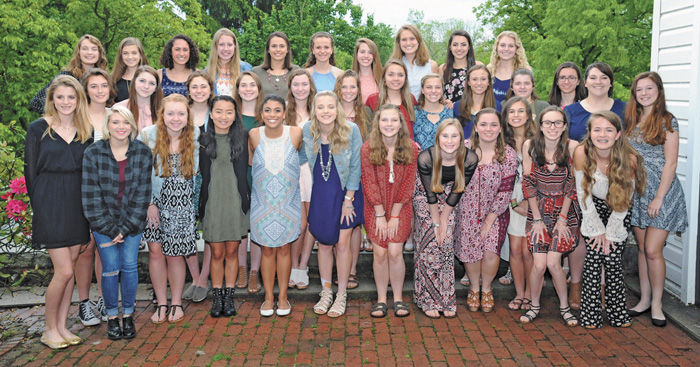 JV and Varsity Girls Lacrosse players. On Monday, May 23, the Northern Girls Lacrosse team honored their players with a banquet, held at Allenberry in Boiling Springs.

For more information see the May 26th, 2016 edition of the Dillsburg Banner
---